BEATS (2019)
Sixteen Films

Director:
Brian Welsh
Production Designer:
Victor Molero

Art Director:
Stephen Mason
Lead Graphic Designer:
Alexa Galea


Based on Kieran Hurley's stage play, BEATS follows the story of two best friends in a small Scottish town in the summer of 1994. Going to an illegal rave, the boys journey into an underworld of anarchy, freedom and collision with the law.
Rave flyers dressing Johnno and Spanner's bedrooms - a combination of newly designed graphics and original flyers from raves taking place in Scotland in the early-mid 1990s acquired through extensive research and sourcing.
Selection of Polaroids taken on an original 600 camera throughout shooting - featured in the film's opening and closing credits, and in Johnno and Spanner's bedroom sets.
Design for 'REVOLT' rave flyer and sketchbook design work.

Brian Welsh's design manifesto for the film covered ideas of reappropriating public space, détournement and opposing the creeping commodification of culture. I saw a parallel between these concerns and those expressed by the Atelier Populaire, and stylistic resemblances between AP posters and handmade 1990s rave flyers. My design sought to reflect this convergence and was created using a marker, photocopier and collage only.
Hand painted fabric banners created for the rave.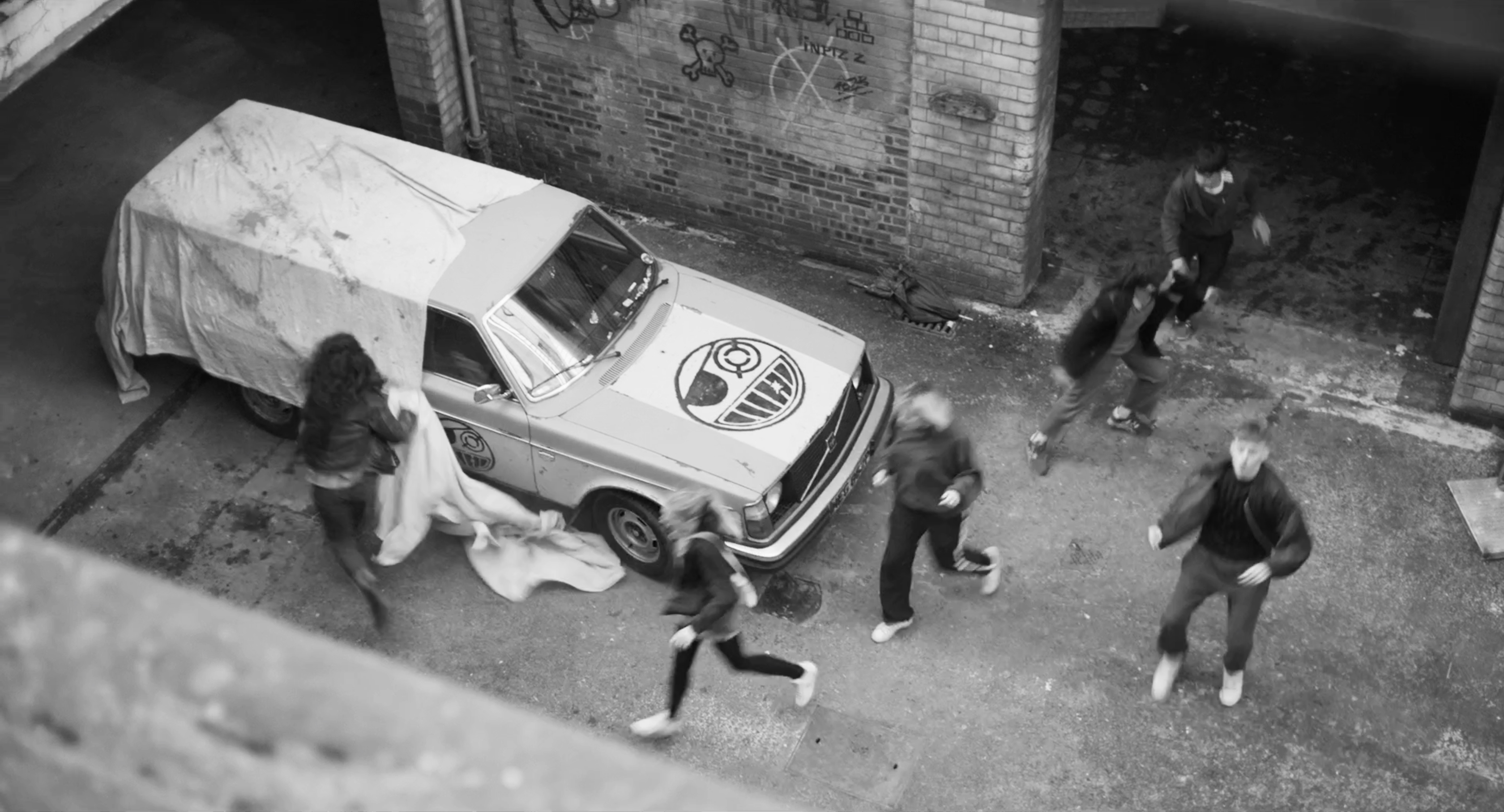 Design, ageing and painting of D-Man's party car, and 'Central Scotland Police' car graphics.
Full dress of 1994 supermarket and product branding. All consumer products were designed to be bland, colourless and devoid of life to reflect the monotony of Johnno's existence outside of the rave.
Anarchist posters and dressing designed for the squat location.