Documentary Now - Season 4
(2022)
Broadway Video / IFC
Directors:
Alexander Buono &
Rhys Thomas
Production Designer:
Nick Palmer
Lead Graphic Designer:
Alexa Galea
Assistant Graphic Designer:
Caitlan Lister
Six new episodes of the award winning series, each paying homage to a different filmmaker or documentary:
Soldier of Illusion - I & II
In the early 1980s, a visionary German filmmaker tries to will his magnum opus into existence while working in the remote, punishing conditions of the Russian Ular mountains.
How They Threw Rocks
A chronicle of the iconic 1974 Craig Maes (Field Rock) showdown dubbed 'The Melon vs. The Felon'.
Two Hairdressers in Bagglyport
A fly-on-the-wall portrait of a hair salon in the small coastal town of Bagglyport as they prepare their annual stylebook.
Trouver Frisson
Celebrated French filmmaker Ida Leos searches for why she no longer experiences 'frisson', the goosebumps that have always been her guide.
My Monkey Grifter
A filmmaker forms a deep, emotional, and financially taxing relationship with a monkey.
SOLDIER OF ILLUSION - I & II
Russian matchbox designs - 1983 and 1994
Logo and identity design for 'Bachelor Nanny' 1980s US sitcom
Research / reference boards for 1980s US sitcom logo design - show logos organised by typographic treatment
1983 map of Los Angeles and West Hollywood to identify Woodland Hills
Sign for 'Mining Company Ular' at Russian mine entrance - handpainted and digital design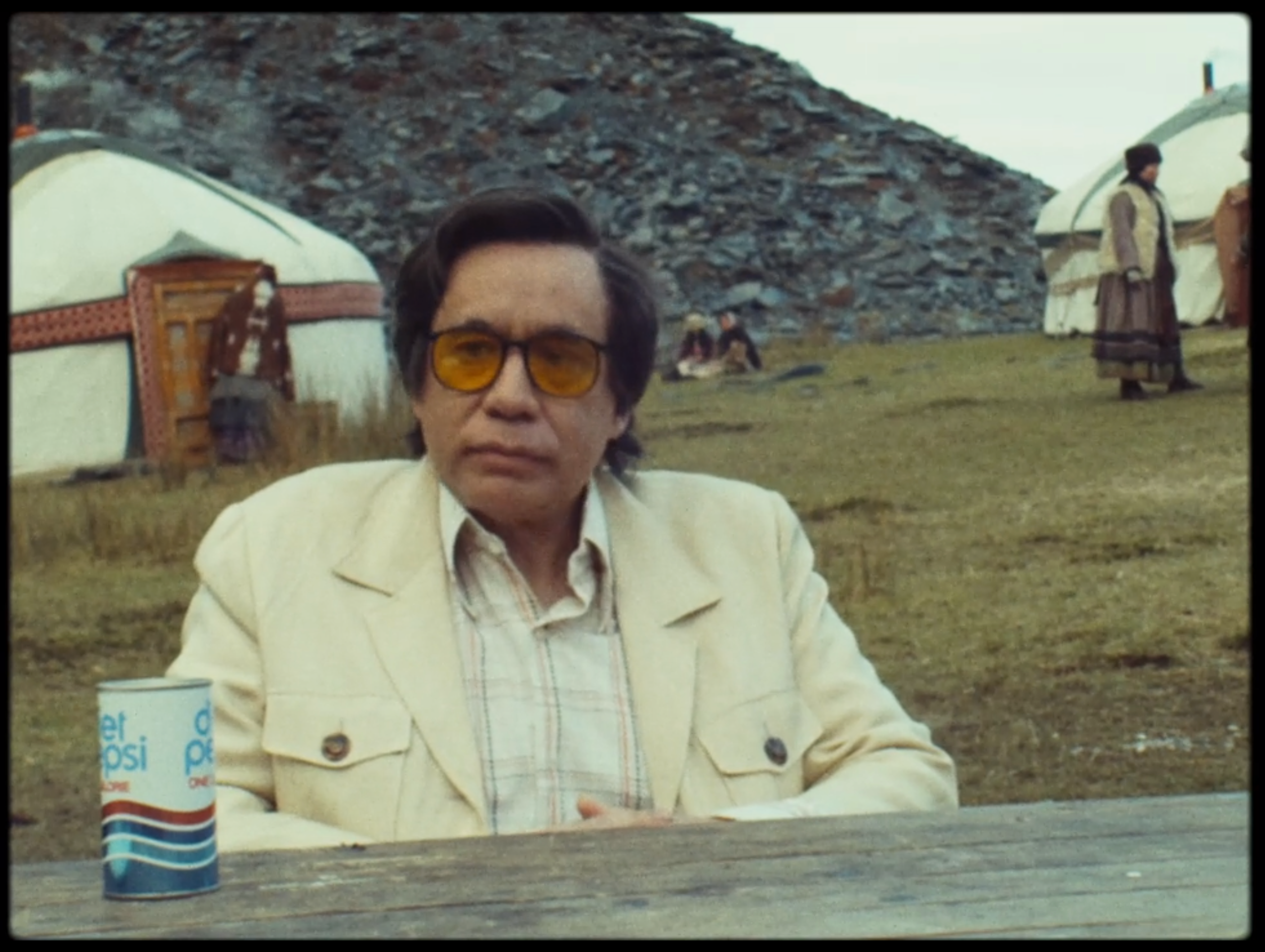 Additional on set and prop graphics - 1983 and 1994
---
HOW THEY THREW ROCKS
Craig Maes fight posters for Alwyn's training gym. Muhammad Ali's gym wall posters meet a small Welsh village's letterpress, plus a LeRoy Neiman tribute.
Early 1970s dressing posters for the Welsh village of Llagoelwyn on Wrst
---
TWO HAIRDRESSERS IN BAGGLYPORT
Salon de Edwina stylebooks - 1993 and 1994 editions
My Weekly, Lancashire Life and a specially designed Hello magazine - to match the titles featured in the original documentary 'Three Salons at the Seaside'.
---
TROUVER FRISSON
Logo for 'Le Festival Iconique' 1990s French film festival, as a projected backdrop and in sculptural form.
Pages for French dictionary and art dictionary with medieval illumination depicting the Fun Wheel.
---
MY MONKEY GRIFTER
Crazy wall with The Sun cover, headlines, articles and stills.